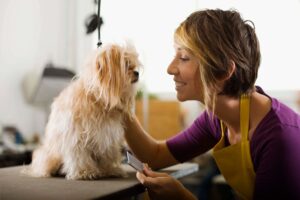 Did you know that many of the most successful Super Bowl commercials of all time have featured animals? There's a good reason for that. In our pet-centric society, animals have a way of eliciting a positive emotional reaction in people. In fact, a recent study shows that 15 brands that regularly feature animals in their Instagram ads have significantly higher engagement — between 68% and 295% — compared with those that don't use any animal images.
Animal lovers seem to dominate the marketplace. And even if your company has nothing to do with pets or animals – such as technology or corporate services — finding creative ways to incorporate animals into your social media marketing strategy can help you catch your audience's attention and drive more sales.
If you're not sure where to start, Life Buzz has a great list of 24 clever advertisements with animals, including non-pet product companies selling items like hand soap, binoculars, hot sauce, and cars. The possibilities for marketing with images of pets on social media are varied. It could be as simple as hosting a Facebook giveaway in which you encourage people to post photos of their favorite furry friend with the hashtag #furryfriendfriday. You could share an image of an animal interacting in some way with your product. You could feature cute photos of the pets of your employees.
Just make sure that that any photo you include on your social channels doesn't feature an animal that looks even the least bit uncomfortable and unhappy. And don't assume that the sight of a cute animal will blind your audience from blatant selling, poor spelling or grammar, and an uninteresting call-to-action. Make sure you have the whole package of tight copy and a high quality picture in order to see the results you're hoping for. Another option is sharing cute animal videos posted by others on the Internet.

Incorporating animals into your social media marketing efforts is not a guaranteed formula for success, but since it's been proven to increase customers and followers' engagement, it's a strategy worth considering.